Storytelling and Politics: This year's theme will explore the way writers depict, transform and influence their environment. What role does the imagination play in the world today? Who are today's storytellers and what are the most influential narratives? Can a work of fiction reflect society without being political? Do writers have a particular responsibility? Should literature engage with the world, or offer respite from it? Authors will discuss these issues amongst others and look at the importance of literature in our present cultural and political climate.
Over the course of three days we will host readings, panel discussions and book signings. There will be music, poetry and roaming storytellers. Held in the park René Viviani next to Shakespeare & Company, opposite Notre Dame, the festival will attract authors, actors and spectators from around the world. There will also be special events in select venues across Paris (see below).
Participating authors and artists include: Martin Amis, Fatima Bhutto, Gregory L. Blackstock, Breyten Breytenbach, Natalie Clein, Tjawangwa Dema, Zena Edwards, Mathias Énard, Steven Gale, Janine di Giovanni, Petina Gappah, Mark Gevisser, David Hare, Heather Hartley, Jack Hirschman, Denis Hirson, Ian Jack, Yusef Komunyakaa, Hanif Kureishi, Emma Larkin, Chip Martin, Nam Le, Natalie Levisalles, Njabulo Ndebele, Beth Orton, The Paper Cinema, Porchlight Storytelling, Olivier Postel-Vinay, Philip Pullman, Alan Riding, André Schiffrin, Will Self, Carole Seymour-Jones, Wendell Steavenson, Raja Shehadeh, Erica Wagner, Jeanette Winterson, Gao Xingjian, 5x15...
See the Authors page for a short biography of each participant.
See the Programme of events.


Wednesday 16 June 6.30pm: Reading with Gao Xingjian, winner of The Nobel Prize for Literature, at the Bibliothèque National de France (François Mitterrand site, 75013), in collaboration with New York University in France. Petit auditorium, Hall est. No reservations. First come, first served. The event will be in French, translated into English.

Friday 18 June 7.45pm: Soirée at the Réfectoire des Cordeliers – a 14th century converted convent in the 6th arrondissement – featuring 5x15 with special guests Zena Edwards, Beth Orton, Alan Riding, Wendell Steavenson and The Paper Cinema. This event does require RSVP and is now full.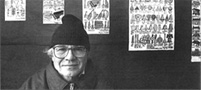 Saturday 19 June 3–6pm: Exceptional signing in front of Shakespeare & Company with artist Gregory L. Blackstock: Blackstock's Collections: The Drawings of An Artistic Savant.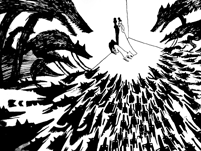 Sunday 20 June, from 6.15pm: Porchlight Storytelling followed by a closing celebration in front of Shakespeare & Company, featuring The Paper Cinema.