As a non-profit association based at Shakespeare & Company, FestivalandCo continues the long-standing literary tradition of our fifty-year-old independent bookstore.
The inaugural Festival, held in 2003, was created to celebrate the history of Shakespeare & Company and its continuation. Following its success, the organisers created FestivalandCo as a bi-annual literary event with each Festival focusing on a different theme.
Click here to see the list of participating authors in 2010.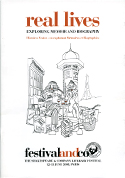 The 35 participating authors included Paul Auster, Alain de Botton, Jung Chang, Rachel Cusk, A.C. Grayling, A.M. Homes, Siri Hustvedt, Hermione Lee, Catherine Millet, Amélie Nothomb, Marjane Satrapi, André Schiffrin and Jeanette Winterson. Charlotte Rampling and other actors also participated. See a full list of authors involved, their biographical details and films and photos of each event.
FestivalandCo was sponsored by The New York Review of Books, Eurostar, the Mairie de Paris, the French Ministry of Culture, (CNL) Région Ile-de-France, The American Embassy, English PEN, The British Council, Roederer Champagne, Montblanc, the Times Literary Supplement, Time out and other associations.
Read an introduction to the 2008 festival by Sylvia Whitman and the festival staff.
Read a short essay on the theme of the festival by Ian Jack.
Read highlights from each day of last year's festival in the FestivalandCo Gazette:
The Gazette #1
The Gazette #2
The Gazette #3
The Gazette #4
A short film on FestivalandCo, as well as photos and interviews of festival authors can also be seen on the Champagne Louis Rederer website.


Participants included: William Dalrymple, Geoff Dyer, Barry Lopez, Andreď Makine, Celia Brayfield, Stephen Clarke, Maria D'Arcy, Andrew Eames, Jason Elliot, Noel Riley Fitch, Janine Di Giovanni, Charles Glass, Shusha Guppy, Tony Hawks, Lucinda Holdforth, Ian Jack, Brigid Keenan, Jonathan Lorie, Rory Maclean, Nick Middleton, Dervla Murphy, Ruth Padel, Tim Parks, Jon Ronson, Barnaby Rogerson, Anthony Sattin, Elizabeth Speller, Albert Sonnenfeld, Colin Thubron & Thirza Vallois.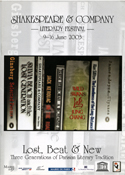 Participants included: Carolyn Cassady, Allan Sillitoe, Frances Stonor Saunders, Jung Chang, Mark Ford, C.K. Williams, René Weis, Victor Erofeyev, Harry Mathews, Claire Messud, Ulick O'Connor, Margo Berdeshevsky, Frank Grimes, Patricia Nolan, Jacques Blot, Chip Martin, Viken Berberian, Susan Fox, Pansy Maurer-Alvarez, Edwin Torres, Kathi Diamant, Wyatt Prunty, Thirza Vallois, Ruth Fainlight, Shusha Guppy, David Applefield, Jeff Allen, Julia Wright, David Amram, Ed Adler, Richard Deakin, Lisa Pasold, Jim Haynes, James Emanuel, Jake Lamar, Micheal Horovitz, Danny Karlin, Gorden Bowker, Guy Livingston, John Kirby Abraham, Gabriella Sheer, Anne Conover, Michael Hastings, Robin E. Gajdusek & Adrian Hornsby.